VOLLEYBALL ADDS FOUR NEWCOMERS TO 2014 SPRING CLASS
Coach Greg Mosely announced the addition of four players during the spring signing period bring a total of eight new players to be added to the 2014 roster.
Kelsey Shannon - 5'3" DS/S Clay County High School, Green Cove Springs Fl.
Kelsey is the daughter of Richard and Kimberly Shannon and the sister of Courtney.  She was a two year starter at both the DS and Setter positions and made the All-County team for Clay High School where she played for Coach Jerry Dutcher.  She plays for Powers National Volleyball Club.  Coach Mosely's comment - "Kelsey will strengthen and provide depth at both the setter and back row positions.  She will come into camp as one of our quickest players. "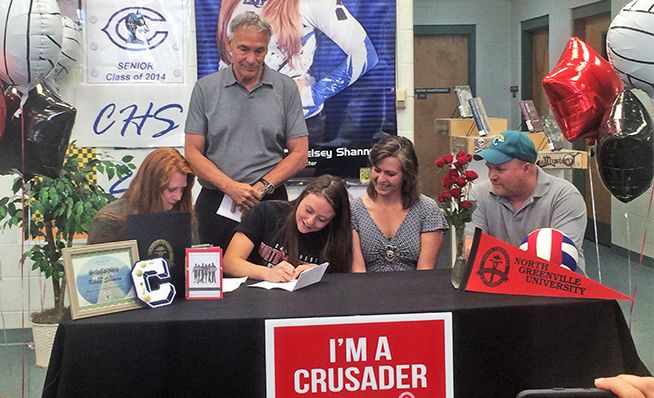 Jenna Farotto – 5'7" DS Spartanburg Methodist College, Spartanburg SC.
Jenna was a consistent leader in the NJCAA as a Libero while playing for SMC.  She played locally for Coach Susan Meadows at Eastside High School while leading her team to a Class 3A state championship in 2011. Coach Mosely's comments "Jenna is a tremendous competitor.  She will bring experience and skill to our back row."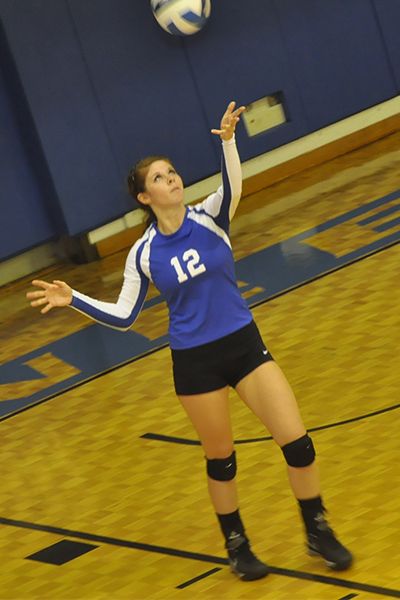 Megan Gouge – 6'2" M/RS Catawba Valley Community College, Hickory, NC.
Megan was part of a CVCC team that was consistently ranked in the top 10 nationally during the 2013 season.  She played for Coach Shannon Hudson on a team that finished 38-1.  She was named to the Region X All District team and ranked nationally in Blocks. Coach Mosely's comments "We are excited for Megan to join our team.  I am expecting her to make an immediate impact at the net both offensively and defensively. "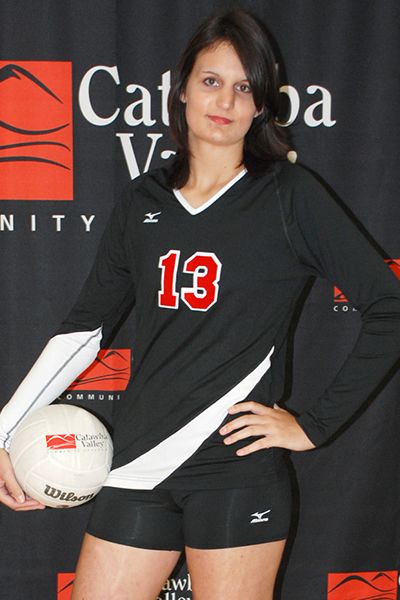 Annie Beisecker k- 6'1" RS Emmanuel Christian School, Hartsville, SC.
Annie was a two time all conference and all-state player for Coach Nancy Raines at ECS.  She is the daughter of Ryan and Wendi Beisecker and played for Coach Chris Carter at Sandhills Volleyball Club.  Coach Mosely's comments "I am very excited about Annie's potential at NGU.  She has a big arm and block and is very teachable."