CRUSADER VOLLEYBALL ADDS FIVE FROM 2013 SIGNING CLASS
Coach Greg Mosely has announced the signing of 5 recruits who will join the NGU volleyball roster for 2013. The Crusaders are looking to fill several roles on the team, including the role of setter, after the graduation of Abigail Frame, the schools all time leader in assists.
Ashlyn Wilkinson, 5'9" setter, Humble High School, Humble Tx. Asics Willowbrook Volleyball Club Houston. Three year varsity starter, three time academic all district team selection, two year all district team as a player, district setter of the year as a senior. Wilkinson will graduate in the top five percent of her class with an International Baccalaureate degree.
Coach Mosely on Wilkinson: "Ashlyn has demonstrated a great desire for detail and development through the recruiting process. She is a solid student and will be a good addition to our roster. She will compete for playing time at the setter position." 
Haley Hester, 5'10" OH/MB, Palmetto Christian Academy, Mount Pleasant SC, Mount Pleasant Volleyball Club (MVP). Hester was a 5 year starter for PCA, SCISA All Region, All State, SC/GA All Star game selection as well as SCISA Class A player of the year. She led her team to one SCSIA state championship and four semi-final appearances during her career.
Coach Mosely on Hester: "Haley is a quality addition to our volleyball roster and will add depth to our front row positions. She a versatile player with good technique and will be an asset to our program."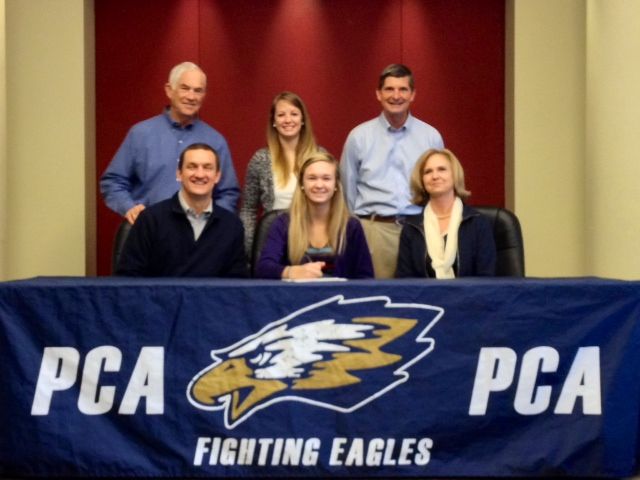 Coach Mosely o
Hannah Helbert, 5'9" OH, Patrick County High School, Stuart Va. Next Revolution Volleyball Club, HS Coach Heidi Moore. Helbert was a four year starter for Coach Heidi Moore and is the only player in PCHS history to surpass the 1000 kill mark. She was a three year All District, All Region Selection and was named Region Player of the Year her junior and senior seasons. Coach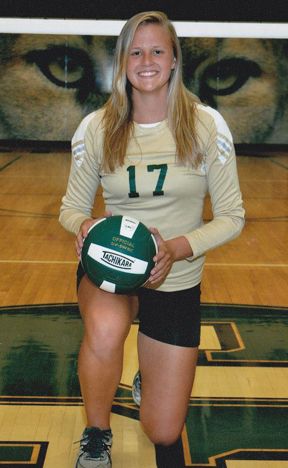 n Helbert: "Hannah is a very athletic player with good vertical. She will compete for an Outside Hitting position. She is a serious competitor and a solid student".
NOT PICTURED
Sommer Cagle, 6'1" RS, White Knoll High School, Magnum Volleyball Club
Coach Mosely on Cagle: "Sommer will add size and strength to our right side block. Her spirit and positive attitude will be a great addition to our team. She is a tremendous student with a heart for missions."
Rachel Burts, 6'1" MB, T.L. Hanna High School, Vision Volleyball Club
Coach Mosely on Burts: "Rachel brings a big arm and block to our front row. I have watched Rachel develop over her high school and club seasons and believe she can be an anchor for us in the middle."