UPDATED: Puryear signs on to play with North Greenville
Tigerville, S.C. -- North Greenville women's soccer reeled in the largest recruiting haul in Andy Robinson's tenure at NGU with five girls signing to play for the Crusaders on national signing day.
M.C. Puryear
Pierce High School
Blackshear, Georgia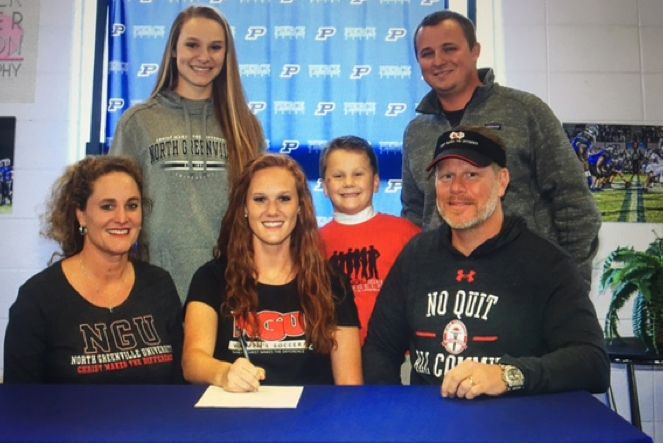 Coach Robinson on Puryear: "We are excited to get MC, she is ranked 9th in her class with a GPA of 4.0, She was 2nd team All-Region her freshman year and 1st team All-Region sophomore and Junior year. She currently leads her team in scoring with 84 goals and was selected to lead her team as Captain since her sophomore year. MC is going to be a great to our NGU Program she is a very smart player and reads the game well, she has the skill set to play anywhere on the field and make an impact."
Hope Robson
Lemon Bay High School
Englewood Florida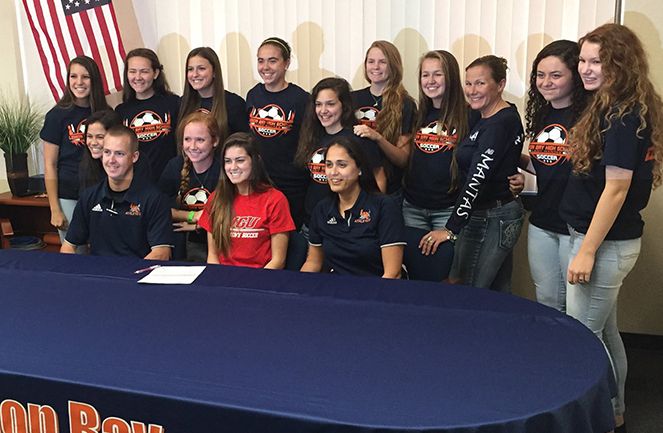 Coach Robinson on Robson: "Macayla will be joining NGU as a central midfield or right mid. Her strong presence in the middle of the field and ability to get into the attack to create opportunity is going to be an added plus next year. Also, she does a good job organizing the central third of the field when the ball is in transition, NGU is glad to have her on board."
Annie Miller
Hickory Ridge HS
Harris NC.
Coach Robinson on Miller: "Annie is the other Keeper that will be joining the 2017 class for the Fall. Annie's strong presence in the box and no fear mentality makes scoring by the opponent difficult. Annie also brings great distribution and organization of her back line, in her skill set, looking forward to seeing how she does in the fall."
Macayla Bell
George Jenkins High School
Bartow Florida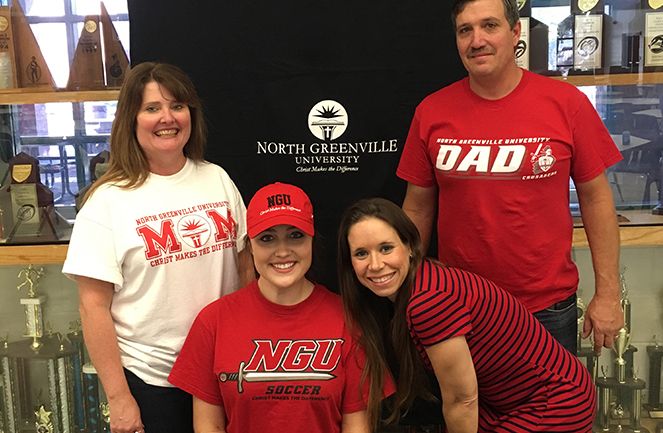 Coach Robinson on Bell: "Macayla will be joining NGU as a central midfield or attacking mid. Her strong presence in the middle of the field and ability to distribute into the attack and find penetrating passes in to the attacking third of the field, will be an added bonus to the offense next year."
Maggie Schopp
Lexington HS
Lexington SC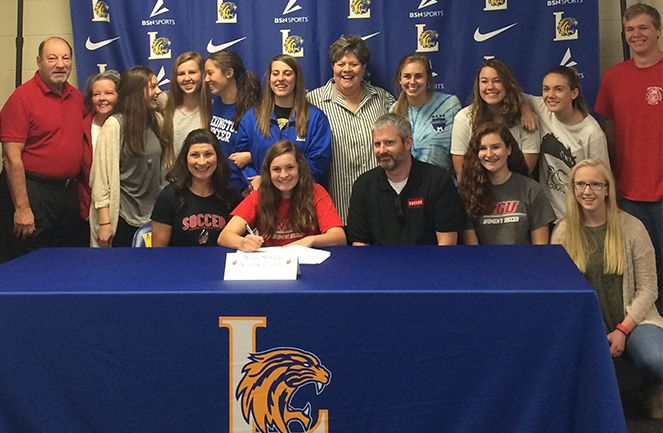 Coach Robinson on Schopp: "Maggie is a strong forward coming from the 2016 State Champions Lexington HS. Maggie's strong presence on the field and ability for physical play up front will be an added plus to this program. Maggie's ability to find her way to the ball and create opportunities up front for her or teammates."
Heily Hernandez
Beaufort HS
Beaufort SC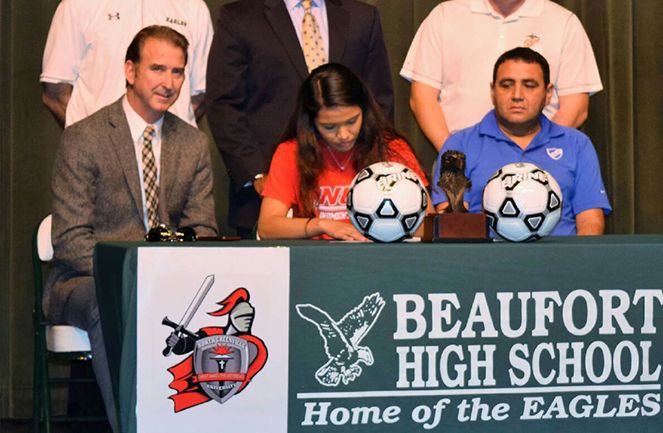 Coach Robinson on Hernandez: "Heily comes to NGU as a very versatile player, being able not to only play as an attacker but also in the defense. Heily's skill with the ball has been very impressive, and I love her creativity when she is playing the game, she is an exciting player and will add a much-needed dimension to our game at NGU."
Sarah Beth Nies
Melbourne HS
Melbourne FL.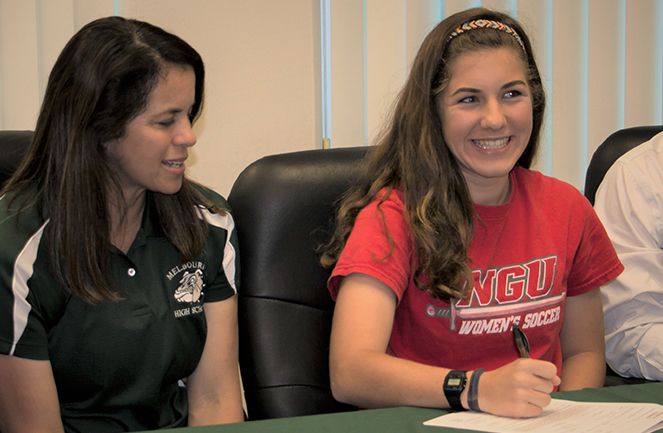 Coach Robinson on Nies: "Sarah Beth plays in the central mid of the field, her vision and instinct to get into the attack and see weakness in the defensive third of the field and exploit that to create scoring opportunities, will be valuable to NGU Soccer program."
Brianna Rowe
Smithsburg HS
Smithsburg MD.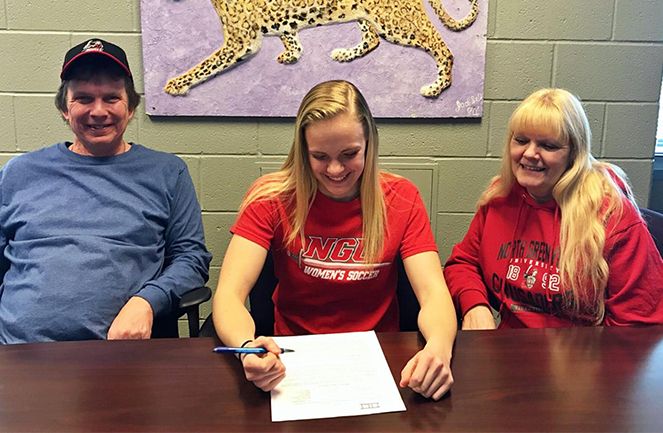 Coach Robinson on Rowe: "Brianna is one of 2 keepers for this 2017 class. Brianna strong presence in goal and quick reaction between the post is what made her a strong recruit for this 2017 class. She also does a great job of organizing her defense and giving them instructions on the field."
"This is a very dynamic and exciting recruiting class coming in for 2017," remarked head coach Andy Robinson. "This class has a lot of talent and ability but also has an even stronger work ethic, which is what separated them from other potential recruits. The class of 2017 is just as impressive off the field and what they have accomplished in the classroom. It is going to be fun to watch what they do while on and off the pitch at NGU."