Women's Soccer Adds Seven New Faces
Tigerville, SC – After a trying season that tested the players both mentally and physically, the North Greenville University women's soccer program and second-year head coach Rachel Baer have announced the signing of six new faces to the program as well as welcoming a transfer to the Crusader family.
Women's Soccer 2013 Incoming Class:
Courtney Etheridge-Forward, Myers Park High School
In addition to her high school career, Etheridge also competed in club soccer and claimed awards in the FCCA Carolina Shootout Championship and led her team to the Charlotte Invitational Finals. In the classroom, the Charlotte, NC native was a member of the A/B Honor Roll, Key Club and Fellowship of Christian Athletes.
Why NGU? "I chose North Greenville because it is a smaller school where I believe I will be able to achieve my dreams on the field and in the classroom."
Baer on Etheridge: "Courtney is a feisty player with great quickness and a sharp eye on the field. She will definitely be able to contribute well to our team dynamic of fast play. She is a versatile player that will be able to contribute a lot to our offensive line up."
Ashley Fletcher – Defender, East Henderson High School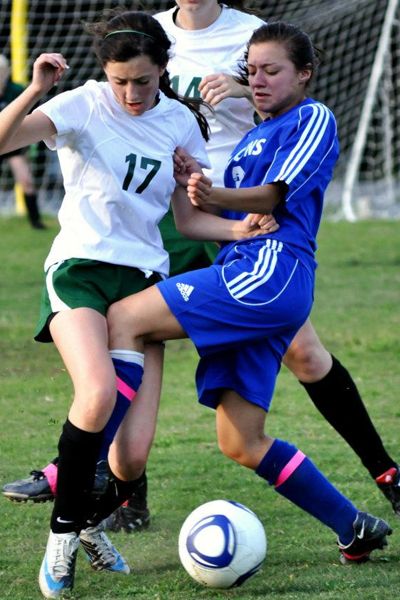 Fletcher was a four-year varsity player for East Henderson, winning the Dedication Award while excelling in the classroom as a member of the Honor Roll and winning the Teacher Recognition Award.
Why NGU? "After visiting and talking with a number of colleges, I prayed about the decision and felt that God was calling me to North Greenville University."
Baer on Fletcher: "Ashley is a very hard working player with good speed and a great attitude. She really possesses the type of attitude we look to have here in our women's soccer program. She is a tenacious defender and will add depth on the defensive side of the ball."
Karis Hoover – Defender, Gaston Christian High School
While at Gaston Christian, Hoover was a team captain for three seasons, earning the Most Valuable Defender award as a sophomore and junior. The Clover, SC native also received awards in the classroom, being a member of the Honor Roll all four years of her high school career.
Why NGU? "I chose North Greenville because I will get a chance to continue playing soccer while also meeting my educational goals. Going to North Greenville will also allow me to freely hold to my faith in Jesus Christ and keep my faith central to my life."
Baer on Hoover: "Karis is an exciting player to watch on the field. As a defender, she has great speed and aggressiveness in shutting players down 1v1. I expect her to make an immediate impact for our team this season."
Michelle Huddleston –Goalkeeper,  Blessed Trinity Catholic High School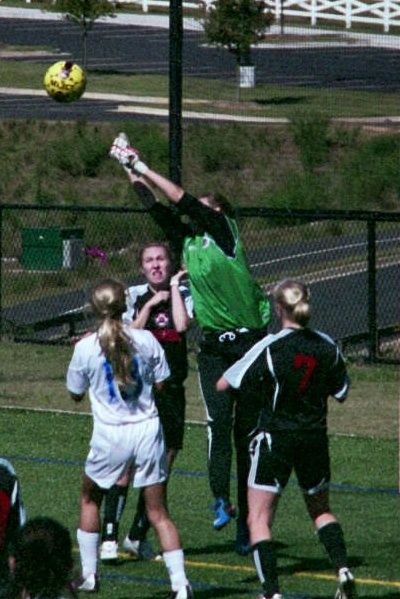 A four-year letter winner at Blessed Trinity, Huddleston helped lead her team to  a AA State Championship as a sophomore and a runner up finish in the state championship as a senior. Huddleston was also a member of the National Honor Society while being active in the community as a teacher's assistant in Sunday school and being a leader of church retreats.
Why NGU? "I chose North Greenville because it is a friendly environment that is made up of God-loving people."
Baer on Huddleston: "We have a great group of keepers this year who will be constantly competing for time in the net. Michelle is an excellent keeper and has lots of potential to be successful in her career at North Greenville. She has great size, good hands and good instincts in goal."
Sarah Grayce Knupp – Midfielder, Eastside High School
Knupp was an All-Conference performer at Eastside, leading her team to a Region Championship and earning Most Valuable Player of the preseason jamboree. The Greenville, SC native was a member of both the Beta Club and National Honor Society, Palmetto Fellows and being a Junior Marshal.
Why NGU? "I chose North Greenville because I feel like it is the best decision for my major and my future. I believe that this is where God wants me to go."
Baer on Knupp: "It is great to be able to add a local player like Grayce who has great vision on the field and is a very smart player. She has an incredible amount of endurance and is known for her constant level of fitness. She will be a great addition to our midfield."
Devin Worth – Midfielder, Homeschool
A native of Inman, SC, Worth was a starter for Spartanburg's Arsenal club team, placing 3rd in the South Carolina State Cup, while leading the team in assists during her final season of play. Worth earned a spot on the Honor Roll and continues to be active in church and martial arts.
Why NGU? "I chose North Greenville for two main reasons: the women's soccer program and the elementary education program. Other reasons include the great Christian influences and the beautiful campus."
Baer on Worth: "Devin is an incredible athlete and highly dynamic player. She definitely makes her presence known on the field and I expect her to make and immediate impact for us in the midfield this coming season."
Kathryn Tate – Goalkeeper, College of Charleston (Woodmont High School)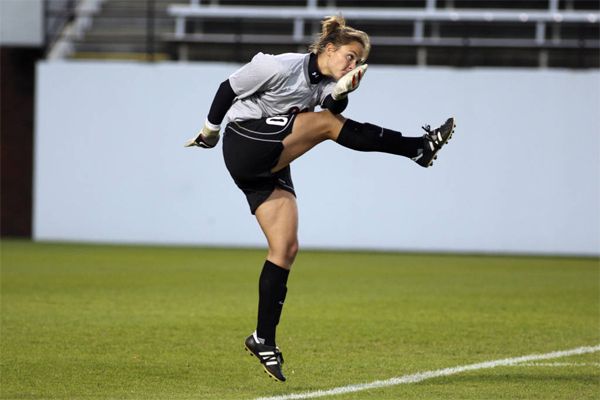 A transfer from College of Charleston, Tate is entering her final season of eligibility after playing three years for the Cougars. Tate saw action in 30 total games, recording 84 career saves and posting a Goal Against Average of .93 while totaling 10 shutouts.
Baer on Tate: "I am thrilled to be able to add a veteran player like Katie to our squad this year. The experience and ability she possesses in the net will be incredibly beneficial for our other keepers to learn from, and her vocal leadership will be invaluable for our defensive back line. I'm hopeful that her competitiveness after coming from a talented Division I program at College of Charleston will make a big impact on our team."