MEN'S LACROSSE ADDS 11 DURING EARLY SIGNING PERIOD
Tigerville, S.C.—The construction of the first ever men's lacrosse team at North Greenville entered its second chapter last week, as head coach Corey Struss announced his second wave of signees during the NCAA's early signing period.
Struss welcomed 11 new comers to the program last week from six different states, including South Carolina, Florida, Ohio, Texas, Georgia, and Virginia. "I am excited to have these young men join our Crusader Lacrosse family," said Coach Struss. "We have continued to extend our recruiting efforts to the national scale which I feel will benefit the diversity and culture of the team."
Louis Hernandez:
Hernandez comes to North Greenville from Chantilly, Virginia where he attended Chantilly High School. The defender played for the Chargers of Chantilly, but also split time with a travel team from Alexandria. He will graduate in 2015 with a 3.4 GPA. "I chose North Greenville because it was the right fit for me. I liked the facilities and they had a very good academic side. NGU offered me something different than other schools which made it unique."
Chris Carpenter:
Chris Carpenter will enroll at NGU in 2015 as well, as finishing up his high school career at Hagerty High School in Ovidedo, Florida. As a junior, Carpenter scored 30 goals and added 40 assists while also playing for the Orlando Empire over the summer. His family has a history of college athletics, as his brother played hockey at Bowling Green University while his sister is on the softball team at Florida Gulf Coast University.
Hunter Crandall:
Crandall is a South Carolina native, who is familiar with the Upstate as he comes to North Greenville from Byrnes High School where he was a defensemen for the Rebels. The defender finished his high school career with 62 ground balls during his junior year, with assist. Crandall was an All-State and All-Region nominee and was a 2x defensive MVP for the Rebels as well as a team captain.
Bryson Palmer:
Bryson Palmer is also a native of the Upstate, hailing from Simpsonville where he attended Hillcrest High School. Palmer graduated and went to St. Andrews University where he redshirted as a freshmen. In his second year with the knights, he scored 18 points including 15 goals and 3 assists.
Matthew Murphy:
Murphy comes to North Greenville from Union Grove High School in McDonough, Georgia. Murphy was the starting goalie for the Broncos and amassed a 65 percent save percentage. Murphy played for the Atlanta Empire and was invited to the Top 205 at Towson University as well as Nike's 3d Blue Chip Camp in Orlando, Florida.
Jon Watson:
Jon is the starting face-off man at Woodstock High School in Georgia. He is a three-year letterman and a senior captain for the team with a career face-off percentage of 80%. Jon plays club lacrosse for the Atlanta Crush, where he led the team in face-offs to win the IMG Nationals tournament in Sarasota Florida. He also played for the Brine All-American Georgia Team in the Brine National Tournament in Germantown, Maryland.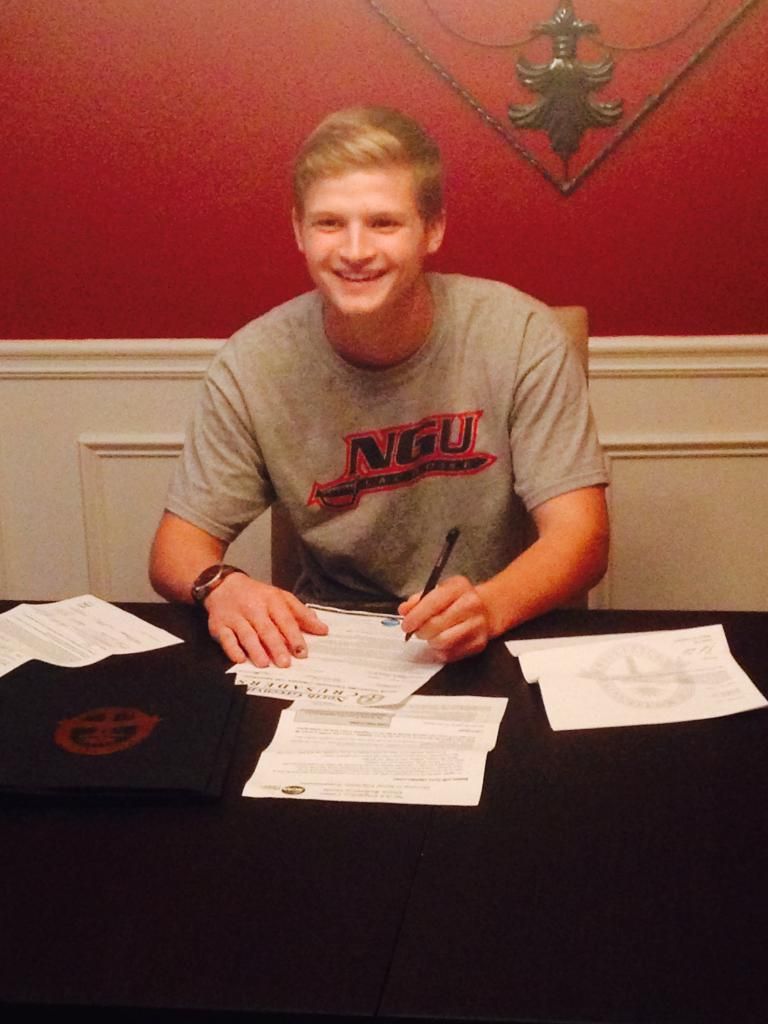 Jaren Szafranski:
Jaren Szafranski is a close defender from Fleming High School in Fleming Island, Florida. He is a three-year starter for the Golden Eagles and was an All-District selection for the last two seasons. The All-Florida honoree led the team in ground balls during his sophomore season with 56, also adding 67 takeaways. As a junior, Szafranski amassed 35 take-aways to lead the team, with 23 ground balls and 9 blocked shots in only six games.
Tristan Tuttle:
Tuttle is a 10-year veteran in the sport of lacrosse, beginning his playing career in Pennsylvania before moving to Fort Worth, Texas before his sixth grade year. Tuttle plays his high school lacrosse at Weatherford High School where he plays attack man for the Kangaroos as well as for the Fort Worth Panthers travel team. He also played for the Fort Worth Select Stampede and collected 15 assists and 21 goals during 8 games.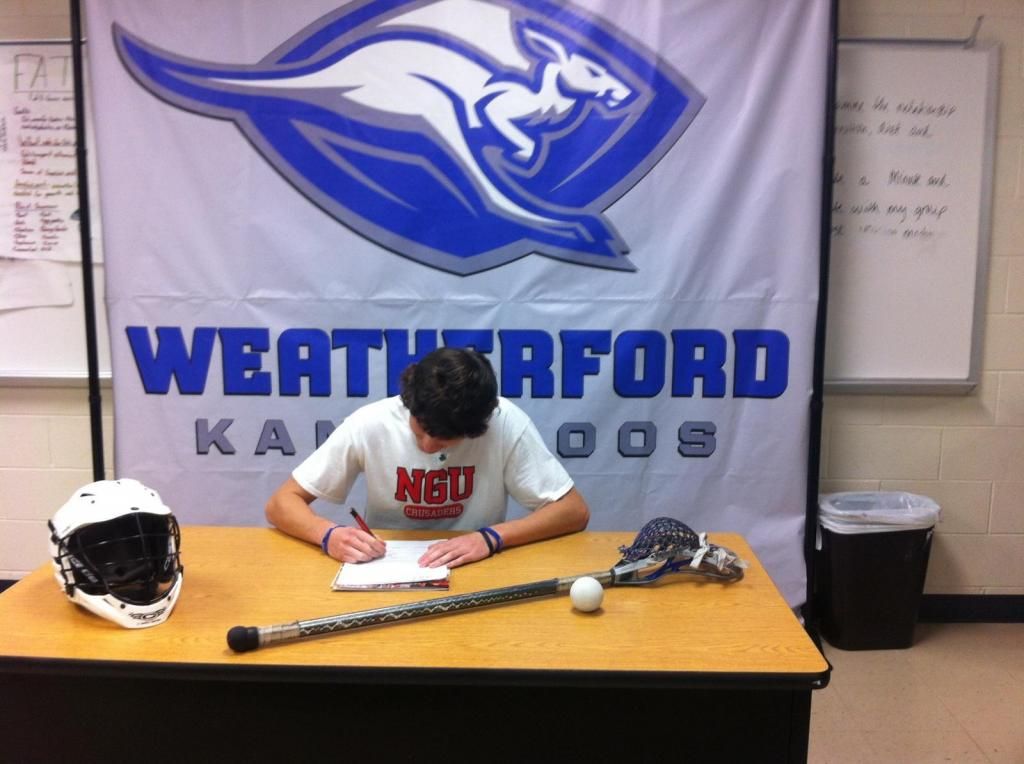 Matt Somjak:
The Fort Mill, South Carolina native comes to North Greenville from Fort Mill High School where he was part of part of a state runner up team in 2013 and a state championship team in 2014 scoring three goals in the championship game. The 5-7 140 pounder scored 22 goals with five assists last season, and was named Second Team All-State.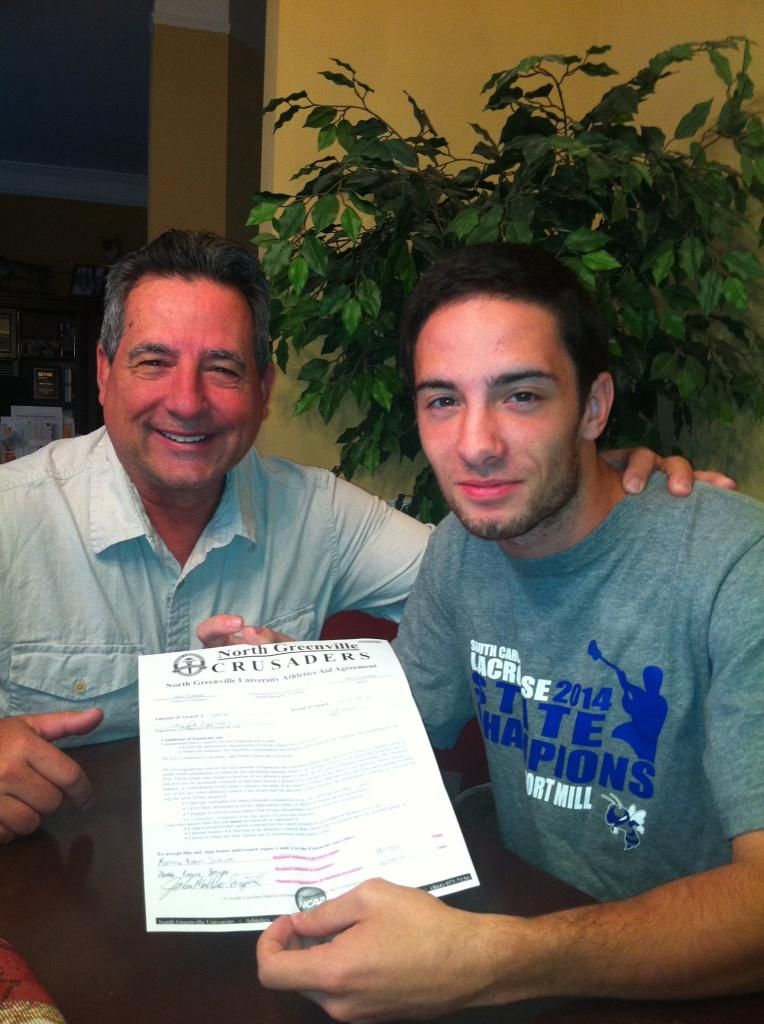 Andrew Loach:
Andrew was the leading scorer for the Henry County Lacrosse Club in both freshman and sophomore seasons, scoring a combined 94 goals and 44 assist totaling 138 points. Andrew played 4 seasons for the Copperheads and was coached by T.J Dixon, Wayne Warren, and Mike Muetzel. Andrew is a versatile athlete, being a 2-year varsity starter in both basketball and volleyball. During his junior year Andrew's high school voted him varsity male athlete of the year.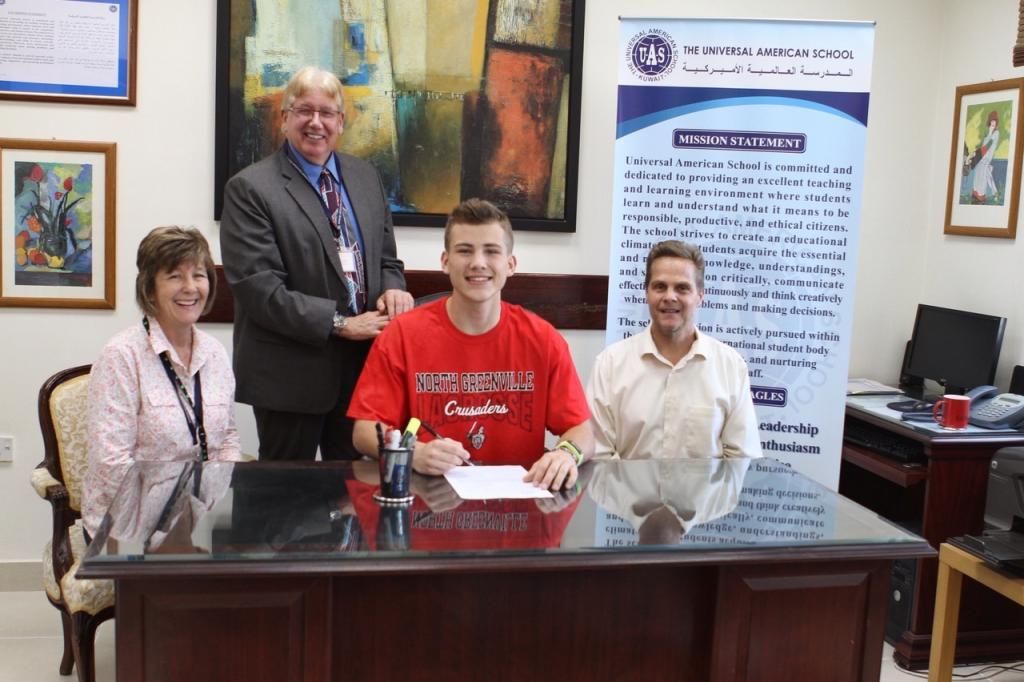 Jiles Munafo:
Munafo ventures south from Loveland, Ohio where he attended Goshen High School. Munafo played for the Anderson Lacrosse Club in 2014 and will play with the Lebanon Lacrosse Club this season. During his junior year, he played in 17 games scoring 56 goals with six assists. He was a First Team All-State selection in 2014 and was also an All-Southern Region nod. He was also awarded his team's Most Valuable Player award last season.
"From top to bottom, the first 11 commitments within this second class will push our current guys to hew heights as they carve out a name for themselves within the program. The fact that we competed with so many other schools for this group of guys is a testament to where our program is heading." This year's signing class is not complete however, as Coach Struss looks to add a few more pieces to the puzzle. "I believe we will finish this class with a handful of additional guys signing in the spring. We will continue to add depth, talent, and young men of character to push North Greenville Lacrosse to the next level of Division II Lacrosse."
The Crusaders will open their first season of play this winter, hosting Shorter University on February 14th in Pepsi Stadium at 2pm.