CRUSADERS WELCOME FOUR EARLY ENROLLEES TO FOOTBALL PROGRAM
Tigerville, S.C.-- Coach Farrington and staff added four new players to the NGU football program as Austin Cooke, Ethan Hardin, Deonte Bryant, and Shakeem Wharton signed on with NGU during December's early signing period, enrolling at North Greenville in January.
AUSTIN COOKE- This 6'5" 315 pound offensive tackle comes to North Greenville by way of Christ School in Arden, North Carolina where he cleared the way for the school's 1,000 yard rusher Sage Holley. Cooke was selected to the North Carolina Preps pre-season All-State Team as well as the North Carolina Independent School Athletic Association pre-season All-State Team. Cooke helped lead Christ School to a 7-4 record last season and into the second round of the state playoffs where the team took on rival Asheville School. He was tabbed the Offensive Line "Most Valuable Player" at the Rivals Camp in Charlotte, North Carolina and will wear #68 as a Crusader.
Coach Galt on Austin- "Austin is a player we are very excited to have a North Greenville. He has a great reputation for being a hard working player and we are looking forward to watching him progress this spring and into the season."
ETHAN HARDIN- The North Greenville coaching staff continued its effort to sure up the offensive line with its second early enrollee from the trenches in 6'4" 275 pound center Ethan Hardin. The upstate native attended Boiling Springs High School in Spartanburg, South Carolina and was a third team pre-season selection. Rated the number 10 lineman in the state heading into the 2014 season, Hardin was also named the o-line MVP at the National Underclassmen Combine in Columbia. Hardin already has connections with NGU as his cousin Mason Sanders plays receiver for the Crusaders. Hardin will dawn the number 63 at North Greenville.
Coach Galt on Ethan- "Ethan is a kid that we will able to get here early from the Spartanburg area. He has a mean streak to him at times and I am looking forward to working with him and soon as he is fully recovered from having shoulder surgery."
DIEONTE BRYANT- Dieonte Bryant comes to Tigerville after a stint at Georgia Military College. The McDonough, Georgia native attended Henry County High School. Bryant played in the National Junior College Athletic Association National Championship with the Bulldogs. He hopes to be another big target for rising senior quarterback Nelson Hughes in an offense that averaged 266 passing yards per game.
Coach Bratton on Dieonte- "Dieonte is a kid I am looking forward to working with. He has a great upside and strong physical attributes. I think he will be a great addition to our receiving core."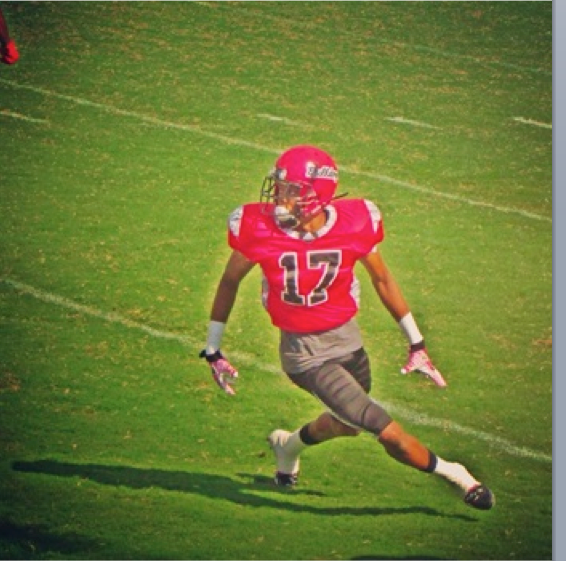 SHAKEEM WHARTON- Wharton, a 5'11 215 pound tailback is a native of Duncan, South Carolina but played football at Los Angeles Pierce College in Woodland Hills, California. While at Byrnes High School, he received All-Region II 4-A Offensive First Team honors while helping to lead the Rebels to the 2011 State Championship title. Max Preps listed Wharton as the #16 best big back in the country by Tom Lemming. He racked up over 3,500 yards rushing and over 25 touchdowns. He finished his high school career with three state titles and is the cousin of former University of South Carolina and Carolina Panther veteran Travelle Wharton. He will wear #29 for North Greenville.
Coach Shuler on Shakeem- " Shakeem is an every down back that we are expecting a lot of things from. He had a great career at Byrnes and continued that at LA Pierce. We are excited to add him to the group of backs that are already here."